Google Top Exposure SEO Search engine optimization
SEO stands for "search engine optimization." It is common for search engine results to increase your site's quality and traffic, and increase your company's exposure to maximize revenue. Search engines create algorithmic frameworks and rank them accordingly, rather than manually displaying results. It collects all content available on the web through the crawling and indexing process on the web, and then ranks it by applying algorithms.
The reason SEO is important is that a lot of people are paying advertisements that can be exposed at the top of Google . However, the click rate of this paid ad is not high. If you compare paid advertisements and general search exposure ranking pages for both mobile and PC, the number of impression ranking pages is higher than before. If your exposure continues through optimization, you can also earn money through Google AdSense. In the case of paid advertising, continuous funding is essential to increase traffic. However, if exposure is possible through self-optimization, there will be no need for continuous investment.
WHITE HAT SEO vs BLACK HAT SEO
WHITE HAT SEO is a basic SEO method that follows the rules of search engines. However, recently, more and more companies are doing spam link creation and abusing work through BLACK HAT SEO. The reason this method is meaningless is that search engines are improving day by day. If you do BLACK HAT SEO using the previous method, there is a high risk that the website will be punished and unindexed. When this happens, the website will never be exposed to Young Google.
Google's webmaster guidelines, basic information that should not be in
Auto-generated content (infinite content generation by robot)

Distributing links that ignore the basics of link building

Pages without original content

Pages that drive traffic to a specific search website and rank it
There are many other guidelines.

02. Understanding the correct link building and back link
Just because a website contains a searcher's curiosity and has made good quality content in line with optimization, it does not mean that it is a top Google exposure. Sites that have good content should do link building to increase the power of the site. Backlink is the most commonly used method.
​
What is a backlink?
Inbound links, also called backlinks or external links, are HTML hyperlinks that link back from website A to website B. This principle is the same as the one who asks local people to go to restaurants to find good food when a person goes to Gangwon-do. If my site has a link to a high-privileged site, Google scores very high.
From the late 1990s, search engines began to score high on these links. In addition to external links, internal links that link content within websites are also important.
​
How to create a good backlink
There are a lot of websites right now, and there are many websites that score websites. Typically, you can check your domain's score and link status between MOZ and AHREFS . When you create a back link, you can get a high score if your link is attached to a site with high domain score and authority. In the past, the more these backlinks, the better the score, but with the continuous update of the Google algorithm, this method will never work at present. Only good quality links increase the power of my website.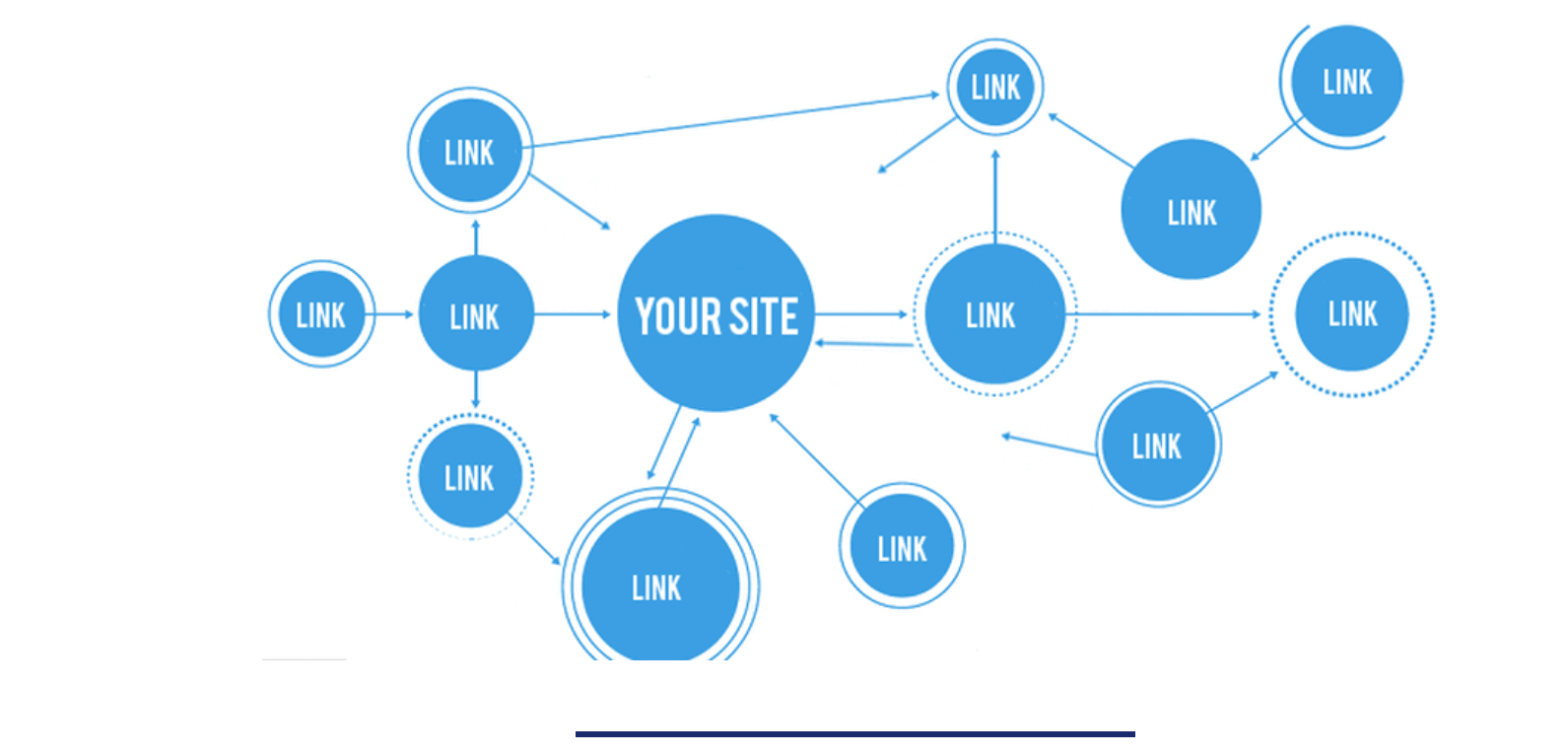 Why link building is so important
It is not only good to have a lot of back links. Link building is like a pyramid. It's like putting your website on top and building a sturdy tower to support the top. Linking to a website that points to your own website makes your website stronger and once you build a link, it won't go down for some reason.
Google algorithms are evolving day by day. With each update, numerous sites go missing and go down. The reason is malleable. Either it did not respond to the update or it is missing because it triggered an abnormal search engine optimization. However, WHITE MARKETING is a company that always reduces these problems through exemplary SEO methods and researches them. It also provides advanced Google exposure solutions developed through exchanges with overseas partners.
​
Google is different from Naver, and ranking changes of sites that have been exposed once through search engine optimization and link building are not significant. In addition, if you can continuously create links and produce high-quality content, you can climb to the best position in your field.
​
The most important part to consider when selecting an agency is to increase ranking through normal search engine optimization and see whether it creates backlinks with link building and unique content that does not violate Google policies. We, WHITE MARKETING, do the basic website management at all times even after the agency is over, and we never work against the policy. If you create a lot of links at once, you may be directly targeted by Google robots. We will take responsibility for know-how that has been in charge of numerous sites so far and strive to ensure that our website is ranked high.