We will explain how to update Chrome to the latest version. In general, the Google browser usually updates automatically when new versions are released, but sometimes these updates may take a while to reach the one you have installed on your computer.
Therefore, we are going to explain how to enter the update options to force them, since when you enter them, your Chrome will search for the new versions that are available. Incidentally, we will also explain very briefly how to do the same with the version of the browser for mobile devices.
 How to update Chrome
The first thing you have to do is open the Google Chrome browser. Once you have it open, click on the button of the three vertical points that you will see in the upper right corner of the screen.
When you click on the three dots button, a menu will open where you can see different options related to the browser. In this menu, you have to put the mouse pointer over the Help option . When you do, a small submenu will open, in which you must press the Information option of Google Chrome .
You will enter a screen where you will be informed about the current version you have of Chrome. If there is any update, the browser will start updating immediately when you enter this screen, and when it does, you will have to restart. If there is no need to update, a message will appear saying Google Chrome is updated.
Update Chrome on Android and iOS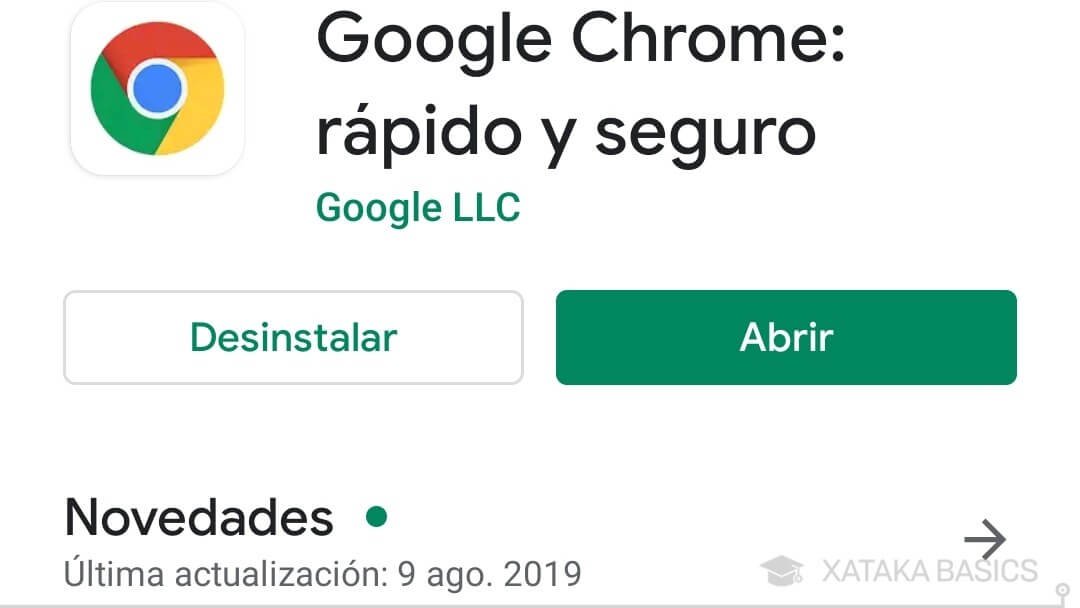 As for your mobile device, the mechanics change a bit. On your Android or iOS mobile or tablet, all you have to do is enter the Google Chrome profile in the app store. Here are the links for the Google Play Store and the Apple App Store. When you enter the profile of the application from the application store, you will be presented with the possibility of updating if necessary.